Who Is Allowed To Go To A Prom?
Student Prom (studentprom.com) is a participant in the Amazon Services LLC Associates Program, an affiliate advertising program designed to provide a means for sites to earn advertising fees by advertising and linking to Amazon.com. This site also participates in other affiliate programs and is compensated for referring traffic and business to them.
The Prom Night is pretty much a student-centric event that happens at the end of the school year. For many graduating students, this is the final time to unwind and enjoy their time with their friends. But what if you want to share this once-in-a-lifetime event with your non-school friend or special someone? Can you bring a guest to the JS Prom event? What are the requirements for bringing an outsider to your school dance? 
High School Prom dances are exclusively for the senior students (and juniors, for JS Promenades.) But most schools are pretty much flexible with their policies and allows guests to attend this event. However, there are requirements implemented to keep the order and safety of the students during the event.
Almost all schools in the United States celebrate Promenade night. It is a well-known celebration in nearly all states in the US. And thus, the regulation of the event depends heavily on the school hosting it. If you have a guest that you want to bring in Prom, you might want to check on your educational establishment's guest requirement. In this article, we will present the typical school rules for prom guests in most schools.
Who Are Allowed To Attend Prom Night?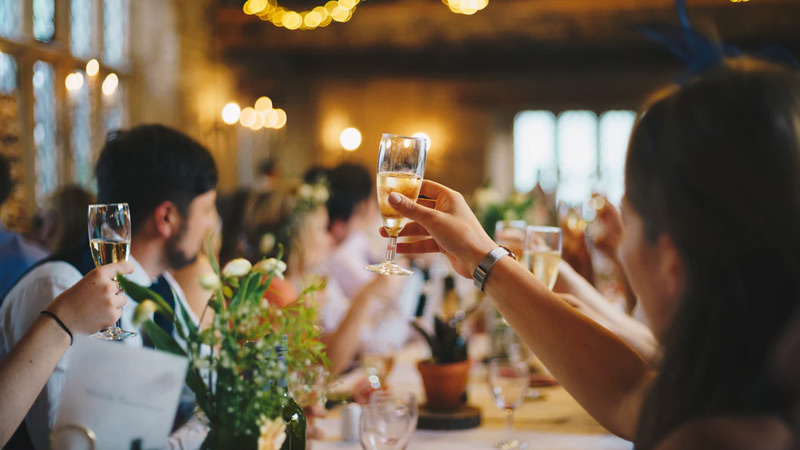 Since Prom is offered a chance for the seniors to attend a formal event, lowerclassmen are often not invited. However, there are times when students from the lower grades, or even from other schools, are permitted to attend. If you're planning to extend the prom fun to someone who needs a permit, it's better to check your school's prom policies.
1. Freshmen
Most schools don't allow any freshmen to participate in the Prom Night. After all, there is a big age and maturity gap between a freshman and a senior. And bringing a newcomer to the Prom is usually frowned upon by juniors and seniors. After all, first-year students are still too young to attend prom.
But if an upperclassman invited a freshman for either a date or a company, the latter can go. Take note that if you're asking a freshman to go to prom, you will need to have permission from parents too. There are cases where seniors and juniors will invite a group of freshmen just for good times (e.g., if older members of a cheer squad invited younger members.)
In most cases, first-year students who like to experience a semi-formal dance should instead enjoy the homecoming. This event is usually more lenient with attendee requirements. Freshmen might likely enjoy this event because they can attend together with their friends.
2. Sophomores
Just like first-year students, sophomores are only allowed to attend prom if an upper-level student invites them. In most cases, juniors often go with sophomores on dates, and it's typically okay. You might want to double-check your school's prom regulations and policies to avoid any trouble. And if you're the sophomore who receives the invitation, ask for your parents' permission before going. Take note: prom nights are expensive, especially if you don't have your formal attire.
Both Freshmen and Sophomores are not allowed to become a member of the Prom Court. The Prom King and Queen titles are usually exclusive for seniors. It's their time to shine and enjoy their last school social activities. Unfortunately, there are schools with a "seniors only" policy. Besides, the senior should be the one to buy tickets to attend the event officially.
3. Juniors
Unlike freshmen and sophomores, junior students might be able to attend prom even without an invitation. Some schools host a Junior-Senior Prom, in which even juniors can attend without additional requirements. And in most cases, schools often allow juniors and seniors to have a party together. Like the seniors, juniors would also need to buy their tickets.
If there is no JS Prom, juniors would still be allowed to go, but they will have a separate event for themselves. But in most cases, combining both seniors and juniors is the norm. Before someone can attend the prom, they should be in good standing (not currently suspended or expelled, or under any criminal charges) and passing grades for school activities.
Depending on the school rules, junior students might not be permitted to run for the Prom Court. If allowed, they usually get the Prom Prince and Prom Princess titles and dance alongside other Prom Court members.
4. Parents And Family
Parents will often get nervous and letting their kids attend the prom. There are endless possibilities that mischief can happen, especially if the student is from a lower grade. Or maybe you just want to take tons of pictures for a commemoration of this once-in-a-lifetime moment. Either way, parents and family members are often allowed to go to Prom as guests for their son or daughter. However, it can be a different story when it comes to partying with students.
Don't forget to communicate with your daughter or son about after-party events. In most cases, the seniors would be extending the fun to someone's house and continue the party there. If your child goes to these after-party events, don't forget to ask for additional details, just in case something unexpected will happen. Only allow your child to attend after-parties if you trust the family hosts.
5. Students From Other Schools
Senior students might or might not be able to invite guests from other schools. It usually depends on the school rules which govern the promenade program. For instance, some schools would permit non-school guests as long as a senior invited them to the event. On the other hand, some schools strictly prohibit bringing a non-student.
Guests from other schools are also required to have good standing in their respective schools. If your guest is currently expelled or suspended, then you might not get the approval to invite the person. Students from other schools are expected to follow the dress rule and exhibit good behavior.
Talk to your school prom organizers or faculty to request approval. Take note: the majority of schools will not allow anyone without authorization to enter the prom building. So make an approval request as soon as possible if you want to invite someone. Ask your guest to bring his or her school ID in case it is needed.
6. Out Of School Individuals
Out of school guests are those who are not a relative, not a student from other schools, and not an alumnus. These guests are often friends or partners from other states. Policies are stricter for these guests to ensure that students are safe during the dance. For example, only people under 21 years old can be invited as prom guests.
If you are an out-of-school guest, note that security will check for inappropriate items before entering the prom venue. And before you can buy a ticket, you need approval from the school before entering any school facilities. Some schools would require their guests to comply with the attire rules before letting them into the venue.
What Should You Do? – Going To The Prom With Guests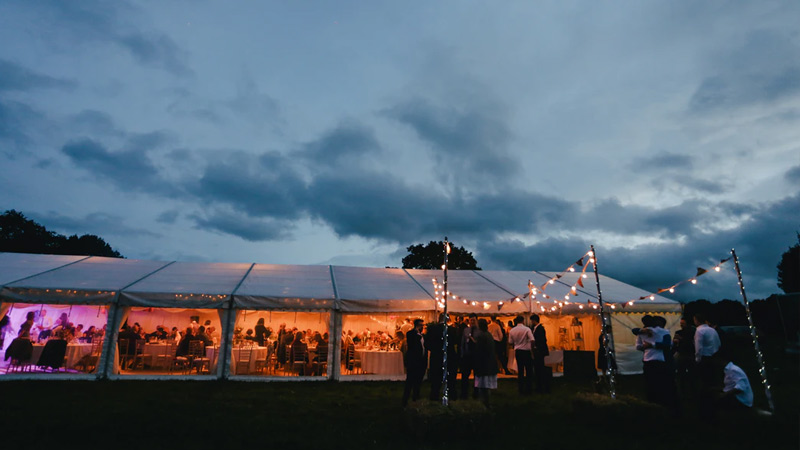 Bringing a guest in your Prom night might take some preparation. First and foremost, you should inform your friends that you're bringing someone they might not have met before. Let them know why you're inviting someone that does not attend your school. This step will help in reducing any awkwardness and will help all attendees have a good time.
1. Seek Approval Before The Prom Week
Whether it's due to business or forgetfulness, there will always be students who would fail to request approval. Guests, especially people outside the school's authority, will need the approval of either the dean or the admin to attend. On most occasions, the student will need to fill up a guest permission slip. Check your school's guidelines for the submission deadline (if there's any) and get your guest approved on time.
2. Help Your Guests In Choosing Attire
Proms usually have an annual theme, which all the attendees should follow. Inform your guest about the year's theme so he or she can consider it when choosing attire. Take note: some schools require dresses and attires to get approved before purchasing a prom ticket. Your guest's dress or suit is among the consideration. Attires must be abiding by the school's guidelines.
3. Get Your Prom Ticket Early
Prom tickets usually serve as the entry for both the prom and the after-prom party. These items are usually on sale for a limited time only. So if you want to ensure that you and your guest can attend to prom as intended, buy your tickets on time.
Take note: some schools get funding to reduce the ticket price. However, also take note that most schools do not allow selling tickets in the prom venue itself.
4. The Expenses
Before asking a guest to attend your prom night, ask your guest if he or she doesn't mind spending money to accompany you. Prom expenses are quite expensive; students in the US usually spend $600 on average to attend their promenade.