What Not to Wear to Prom? Read Before Going
Student Prom (studentprom.com) is a participant in the Amazon Services LLC Associates Program, an affiliate advertising program designed to provide a means for sites to earn advertising fees by advertising and linking to Amazon.com. This site also participates in other affiliate programs and is compensated for referring traffic and business to them.
A prom is an exciting event for most teenagers that holds lifelong memories. So it requires you to be positive when choosing something glam to wear. Nothing can hold you back from enjoying your prom quite like a wardrobe malfunction. By now you're probably wondering what you should not wear to prom. Well, fear not, I have just the answer for you.
You shouldn't wear clothes that are too tight, see-through, have annoying straps, show too much cleavage, have unusual patterns, are baggy, have too many ruffles, and have cutouts that don't fit well. Also, avoid wearing dresses that show sweat stains, uncomfortable shoes, denim, t-shirts, sweatpants, clown or Halloween costumes, bathing suits, or clothes that symbolize racism.
In this article, we will discuss what you should not wear to prom and instead give you pointers on what you should wear to prom. So read on to find out more. This will certainly be an enlightening read for you!
What Not To Wear to Prom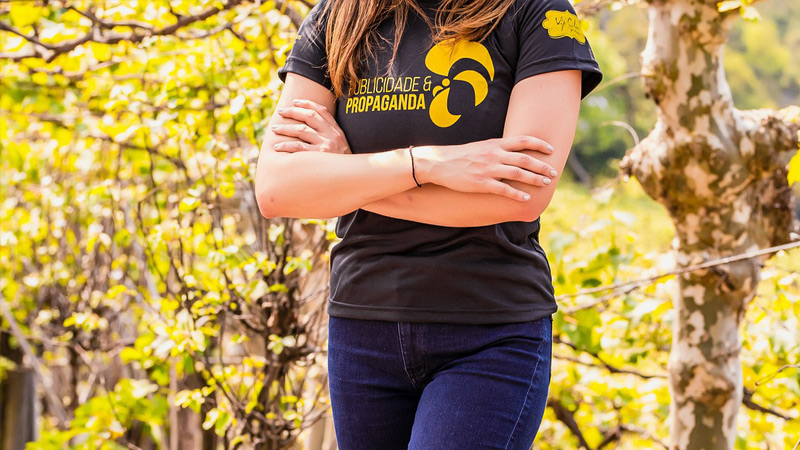 From a look that seems too revealing to a strap that keeps on slipping, there are few things you need to consider when choosing the right outfit. Dressing for prom comes with quite a lot of complexities attached. That's why dressing for prom usually elicits a sense of urgency. No one wants to get it wrong. Well if you are one such person, I have the inside scoop for you. Below are some of the things you should not wear to prom.
1. Dresses that show sweat stains
Prom involves a lot of dancing in a packed space. This means you will probably sweat a lot unless you are one of those people who do not sweat a lot in which case, you are freakishly lucky. Light colors such as grays and pastels tend to show sweat stains like crazy. This is also the same case with super-thin fabrics like chiffon and satin. If you get embarrassed by sweating frequently, keep this in mind when shopping and go for dark-colored sleeveless clothes.
2. Uncomfortable shoes
So many people still choose to put on uncomfortable shoes for prom night. You will probably take off any shoe you choose to wear, but remember, you still have to walk and take cute photos in the event while wearing them. It is advisable to break in new shoes before the event by wearing them around your house. To avoid being in pain, you can be extra careful by spraying your feet. It's a game-changer! Alternatively, you can purchase well-fitting shoes to avoid the struggle.
3. Clothes with annoying straps
Beware of annoying straps! A strap that falls every few minutes can be a total disappointment. To avoid such a kick in the shins, make sure to try your outfit out for a solid amount of time before prom to check if you need to get your straps fixed in any way.
4. Cutouts that do not fit well
An ill-fitting cutout is not the worst outfit problem that can affect you on prom night, it is the one that can haunt you in photographs! To avoid photos with gaping cutouts, which can look really strange, make sure your choice dress fits well.
5. Too much cleavage
We all know busty girls have a difficult time since even the most unassuming neckline can be a total chest moment for you. That being said, while picking your dress, remember that aside from your parents, friends' parents, and date's parents seeing you before the event, your teachers will also be present at the dance. To avoid the possibility of people flashing their eyes towards you, choose a neckline that allows you to move freely without having to worry about a wardrobe malfunction. Therefore, do not pick plunging front necklines, a deep keyhole cut, or anything that involves fashion tape.
6. Long dress
At times your dress maybe just a hair too long but it can turn into a total pain on prom night. For starters, you wouldn't want to trip in front of the whole school. You also wouldn't want to have to keep on being careful the whole night, which doesn't sound like a ton of fun. To avoid this kind of disappointment, you should make sure the prom dress isn't too long and annoying when you decide to kick your shoes off and dance barefoot.
7. See-Thru clothes
Beware of deceiving material that does not look see-thru at a glance, but when light is involved, your innerwear is on full display! You will engage in lots of photo sessions throughout the night. Therefore, if you are concerned about your dress revealing too much, you have to pair your dress tactically with nude innerwear or stick-on bra cups. The right innerwear is everything for you to avoid embarrassment during photo sessions.
8. Too tight clothes
Too tight clothes suck the confidence out of you. You wouldn't want to spend your entire prom feeling like your zipper is going to burst or you can't breathe. To avoid this kind of embarrassment, try your clothes on before prom night.
9. Denim, T-shirt or Sweatpants
This is the night of formal wear and nice outfits. You are paying a lot of money to attend prom for one night, why not put on something classy and sassy or for guys, classy and not trashy. Just avoid being ridiculed at prom on account of your casual wear.
10. Twin outfits
No matter how much you and your best friend love each other, do not get identical twin outfits! You can at least try to get your clothes in different colors or find a cuter way to coordinate with your best friend. To avoid identical twinning outfits, you can go shopping with your best friend and look for the same outfit if you like, but with different colors to stand out.
11. Camouflage Outfit
No one wants to disappear that badly even though you are a wallflower. Putting on camouflage can get you noticed but not in a good way! You can save that idea for when you join the military or during hunting season. To avoid camouflaging, know your prom theme and decorations earlier before shopping for your outfit.
12. Unusual patterns
One colored and elegant outfits are simple but cute. Floral patterns are fine for prom, unlike leopard-patterns or zebra-patterns. Avoid wearing unusual crazy patterns or multicolored outfits.
13. Clown or Halloween costumes
Just don't scare your fellow students and teachers that night! This is your prom day, not a costume party day! Just avoid putting on your costumes no matter how freaky you want to be.
14. Baggy outfits
You just don't want to be seen as if you borrowed your grandparents' clothes! Find an outfit that will fit you to make you comfortable on that special night. To avoid embarrassment, try it on prior and take it to the tailor for adjustments.
15. Any outfit symbolizing racism and segregation
You just don't want to create a riot at your prom and be kicked out because of your racist outfit! Prom is not a night to offend anyone, prom is supposed to be a fun night with friends and your date. Therefore try to look cute and not annoy anyone.
16, Bathing suits
This is just not acceptable at prom. You are going to dance and have fun with your date and fellow students, not a swimming event!
17. Outfits that show your love for a movie or celebrity
Just don't embarrass yourself on that night. You are not on some type of advertising event but an event where you have fun and dance with your date. Even though you are a movie or celebrity fan, you'll have to leave your obsession at home on prom night.
18. A dress with a huge amount of ruffles
This is prom, not a teen pageant. Avoid the embarrassment and go easy with the ruffles. Find a simple cute dress to rock at prom.
Wear This Instead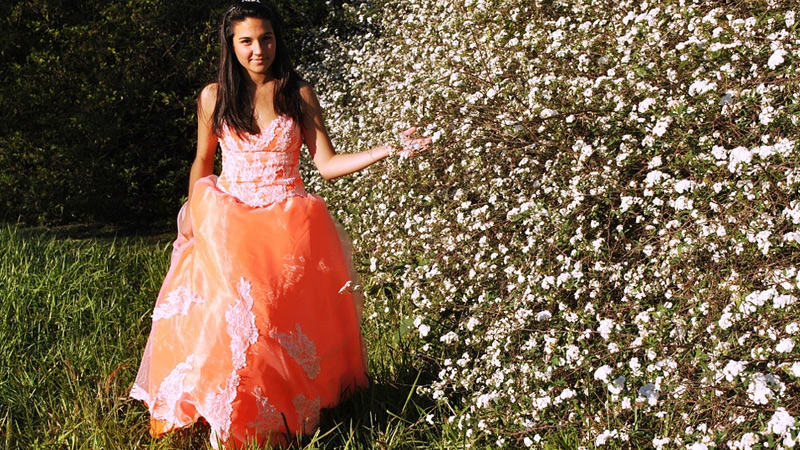 Prom is a special night for most high school students. It is a formal event and students are usually expected to wear formal attire that suits the occasion. Formal prom attire can be classified as an appropriate dress, tuxedo, dress suit, a tie or bowtie, dress shirt (which may include a vest or cummerbund), and dress shoes.
In this section, we are going to discuss the appropriate way to dress for prom. So if you were racking your brains about what to wear to that special prom night in your high school, then here is what you should be clad in!
1. A ballroom style dress
A ballroom-style dress consists of a large skirt that billows out from the waist to the mid-calf or ankles. It can have a fitted waist and top or a corset-type top. A common type of ballroom-style dress is floor-length gowns. These dresses are usually comfortable, easy to move around in, and don't reveal too much skin. So when your date asks you to the dance floor, you need not worry if you have such a dress on.
2. Dark-colored and sleeveless clothes
One thing you should expect to overdue on your prom night is dancing. And if you are the sweaty type then this should be a huge concern for you. You can't stop yourself from sweating, that much we all know. But if you don't want to endure the embarrassment of having sweat stains on your attire, consider going for dark-colored and sleeveless clothes. Luckily, these clothes don't exaggerate sweat stains.
3. A suit or tuxedo for the guys
You can never go wrong with a tux or suit for your high school prom. I mean just think about it, most guys have always worn this attire. It's only in the last few years that some people have chosen to be eccentric in their prom attire only to attract mocking glances from colleagues. And let's face it, no one wants to be viewed as being weird especially on a night like this. So a tuxedo or a suit is a good choice.
Just make sure that your suit or tux is the right fit, the appropriate color, and that you accessorize your look with a tie (in case you go with a suit) or a bowtie (in case you get a tux).
4. The shoes
One thing that most girls get wrong when dressing for prom is usually in their choice of shoes. While it's understandable you want to look glam and sophisticated in your heels, this is probably not a good idea. Remember that you will move around a lot and having heels on will probably be an uncomfortable experience for you. So instead of wearing heels, consider wearing shoes you feel comfortable to dance and move around in. Just make sure that they go well with your dress.
For the guys, since you most probably will be wearing a suit or tux, then it's only natural to have formal pumps to go with the outfit. You can get a pair of plain black dress shoes that are well shined.
All in all, if you get new shoes, a night of dancing is a tough way to break them in. So consider wearing them around in your house before your prom night. This will break them in and make them comfortable for you to wear.
5. A cocktail dress
Most girls will go for floor-length dresses when preparing for prom. But did you know that a cocktail dress can do just as well, provided it isn't too short for you to move around in. To stand out, you can choose to wear this to your prom. It is a perfect style for dancing, and it will look striking compared to your colleagues' longer dresses. A cocktail dress that reaches your knees is alright to go dancing in.
6. A simple skirt
If you are looking to go with a more casual look, then a skirt can do just as well as a dress. Most girls will prefer skirts with eye-catching patterns, mostly floral ones. You can mix this look with a nice top that matches and accents the colors of your skirt. Be sure that the skirt doesn't reveal too much and is comfortable enough for you to dance around in. You can never go wrong with such a casual look. So try it out and see how well it suits you (no pun intended!)
7. A cape style dress
A cape-style dress can add flare to your look and attract looks of admiration from your friends. These halter-style gowns are viewed as traditional but in reality, the addition of a cape adds something unique and unexpected to this classic look. Such a dress style as this is a good choice, Meghan Markle recently wore a cape dress while in Fiji. So if you choose to go with this dress, you would certainly be making a statement.
8. Ensemble made with unique fabric
If you are unsure about what to wear to prom because you would like to stand out from all your friends, then one thing to consider is the fabric. A unique fabric can really be eye-catching if worn well. One of the most eye-catching fabrics is silk. It's rarely used for prom dresses. So by choosing a gown made from this shiny fabric, you will very likely have one of the most unique looks of the night.
9. Jumpsuit
This is another option if you are feeling experimental and would like to try a casual look with a little bit of a formal touch. If you love the look of dresses but feel more comfortable in pants, then jumpsuits will work miracles for you. You can choose a jumpsuit with a strapless top, wide pants, and a knot in the center of the suit to create the illusion of a dress. You can pair this with sneakers or flats, whatever you prefer. Jumpsuits are a way for you to make a bold statement without trying too hard. If you choose to go ahead with this, you will quite likely stand out from the rest and attract loving glances.
10. A dress with unique colors and shape
Colors such as browns, greys, and other neutrals are rarely worn during prom nights. They are considered to be more of a traditional look. Still, they remain to be eye-catching colors that will immediately make you stand out so you're sure to look anything but traditional. You can wear a dress with such colors and which is paired with an attention-grabbing ruffle. Don't go over the top with the ruffles. A simple grey dress with a ruffle or two will do.
11. Crop-top suits
These are trendy and will look striking at an event like prom night. Be a little experimental with the color and wear a crop-top suit that will instantly make you the life of the party. To make such an outfit look formal, you can simply pair it with a sharp blazer and comfortable heels and you'll be good to go.
All in all, there are so many ideas for what you can wear to prom. Just make sure to avoid the dress codes discussed in the first section if you'd like to save yourself from embarrassment. Be experimental in your dressing, but not so much that you look weird.