What Do Teachers Wear to Prom?
Student Prom (studentprom.com) is a participant in the Amazon Services LLC Associates Program, an affiliate advertising program designed to provide a means for sites to earn advertising fees by advertising and linking to Amazon.com. This site also participates in other affiliate programs and is compensated for referring traffic and business to them.
Even though proms are very formal nights where you get to enjoy the celebration of coming of age for your students, whom you've taught all these years, teachers still have to keep a level of authority when they're chaperoning a prom. So, you need to dress formally, but still maintain authority. This is why many teachers tend to get baffled when they're choosing their outfits for the prom.
Male teachers have it much easier than female teachers – any suit will do, preferably black. But female teachers have a harder time finding a dress that's elegant and authoritative at the same time.
In today's article, we'll be taking a closer look at how teachers dress for formal events and how to exude authority despite letting loose.
Let's get started.
Female Teachers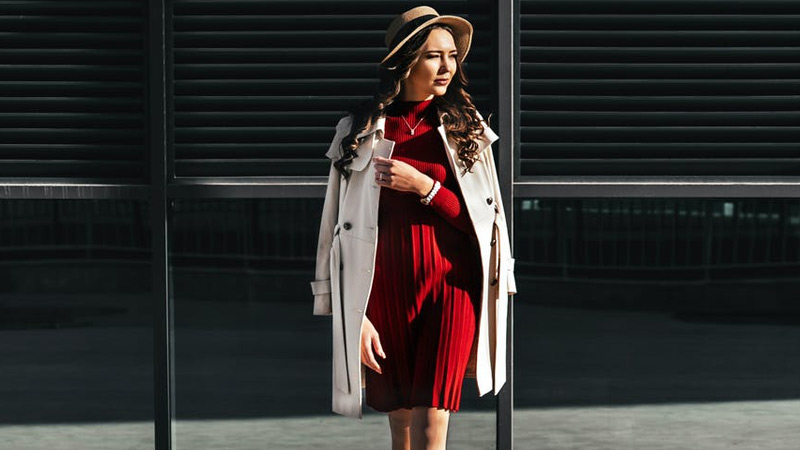 Maxi Dresses
Maxi dresses are a good choice for teachers when they want to dress, but not overdress – you can still look stylish and fashionable with maxi dress outfits. There is some debate around this, as many people still hold a grudge against maxi dresses in the sense that they believe that maxi dresses are simple, everyday dresses. They can actually be finished with perfection to look formal.
They are very comfortable and flattering and it's also the most forgiving type of clothes which can be worn without guilt. These dresses are actually very flexible, so they can be adjusted to just about everybody type. They can be worn during chilly days of fall and warm days of summer.
When you're styling your outfit, feel free to use outwear. Use a stylish coat over the dress to add another layer, and it will certainly come in handy if the days aren't as warm as you'd like them to be. You can also make good use of a belt – adding a belt with a slim shirt with a different color from the dress will do.
High Neck Dresses
High-neck dresses are often seen as authoritative and formal, and they're covering up more revealing parts of your body, making sure that you won't be dressed inappropriately.
When choosing a high neck dress, choose wisely. Make sure that your dress isn't overbearing. This means that to balance out the amount of fabric on your chest and neck, you ought to choose a simple dress, preferably bodycon and knee-length, with a few ruffles, patterns, and similar eyesores as possible.
To perfect your look, choose a strappy wedge of the same color palette as your dress and pair it with a black clutch purse. This will make your dress pop and your feet will certainly be thanking you at the end of the night.
Cocktail Dresses
Cocktail dresses are an indispensable statement piece of every woman's wardrobe. Be it a formal event or a chance to show off your dance moves, a cocktail dress is a perfect match. Bear in mind that while you are chaperoning a dance, you probably won't need to stand still the whole evening, which makes a cocktail dress your perfect ally.
A cocktail dress is typically a knee-length dress. While that may be true, another choice is a cocktail dress with a longer backside. Now, this doesn't mean that you have to have a dress with a train like in the legendary November rain video, something as simple as some elongated fabric will provide you with a touch of elegance.
When accessorizing, pick a stiletto to wear with your cocktail dress. A stiletto adds a sophisticated touch to your outfit. Your safest bet is a simple, black, closed-toe stiletto. You can also choose a stiletto sandal in a nude tone which will elongate your legs, and make sure to pair it with an eye-catching shade of nail polish.
Midi Dresses
Midi dresses hit at your mid-calf. Known to be flirty and fun, but also elegant, midi dresses are the item you need for a girly, but not an over-the-top moment. You can choose between a flowy dress, ruffled, tight, sleeveless, or long-sleeved… a midi dress is one of the most versatile pieces of clothing a woman can own.
For this occasion, it is best to opt for a cool tone, such as maroon or emerald green. Choose a silky material and a straight-line dress for the most complimenting look. You should definitely avoid platform shoes and also choose one that isn't above the ankle, as this will make you visually shorter.
Jumpsuit
A jumpsuit is one of the most flattering items a woman can wear. You can style it however you want, be it more formal or casual, and you can wear it to any occasion. Jumpsuits are a stylish solution for any woman that wants to get dolled-up but isn't afraid to break out of a gender norm, for any woman that feels more comfortable in a jumpsuit than a dress, or for any woman that simply wants to differ from others.
Whichever your reason is, you just can't go wrong with this choice.
When choosing a jumpsuit to wear to a prom, make sure to choose one that isn't too revealing – some décolletage is perfectly fine, but combine it with an open back, small straps, and a tight fit and you might go overboard.
You should also make sure to get a jumpsuit that is longer than your legs – meaning, when you pair it with a heel, it doesn't necessarily need to fall all the way to the floor, but some extra length in your pant leg will add some extra length to you, too, making you appear taller and more elegant.
Male Teachers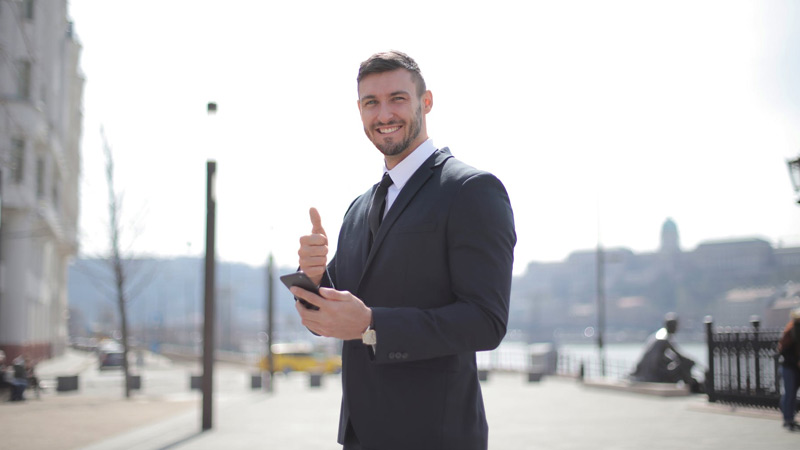 Black Suit
A classic choice with which you can't go wrong. When choosing a black suit, or any other for that matter, make sure it fits you just right and isn't too tight nor too baggy. When you've got that covered, choose a shirt that brings the look together. If you choose a white one, baby blue one, or similar, you'll be placing a safe bet, but if you really want to pop, choose a maroon shirt.
It makes you look elegant and fashionable. If you aren't too keen on a colorful shirt, make sure your black suit pops by choosing a simple, silk blue or maroon tie. If you're feeling very adventurous, you can even pair your suit with a maroon shoe, just make sure you don't wear brown shoes with a black suit.
Plaid suit
Plaid suits have made a big comeback. Choosing a plaid suit will make sure you don't go unnoticed at any event, but make sure it's because you chose a great suit, not a tacky one. There are many ways to go wrong when choosing a plaid suit, but if you pull it off, you've got a look like no other.
To make sure you go down the right path, you should avoid choosing a suit with non-complementary colors, such as green and pink. Choose a suit with a pattern painted within one color palette – grey and black, green and grey, green and brown, etc.
Generally speaking, but especially if you choose a very bright color palette, choose a simple shirt to balance out the suit. You can't go wrong with a white shirt and a white or black tie, or maybe even a tie with the same pattern as the suit. Either way, make sure it looks neat and elegant, and not like a bag of gummy bears.
Jeans and a Blazer
While suits are very formal, jeans and a blazer are a semi-formal look more than appropriate for a chaperone. When pairing jeans and a blazer, the safest bet is to pick neutral tones with no pattern or deviation on everything but the shirt.
You can choose dark grey jeans, a black blazer, and a fun shirt underneath to add a little bit of spice. Of course, less is more, so don't ruin your outfit with something so trivial. Choose a shoe or sneaker the color of your blazer or shirt or play it safe with a black one.
Colored Suits
Even though black suits are most popular, colored suits are made to make your features pop. Be it grey, navy blue, true blue, maroon, or even white, a suit in color can not only do you good based on your best features, but it will surely make you stand out of the crowd. A good suit to wear to such an event as a prom might not be a white suit, but a navy blue one or a maroon one is a cat's whisker.
If you go with a blue suit, make sure to choose the rest of the outfit in the same tone, and go for brown shoes and a brown belt. If you decide on a maroon suit, pair it with black shoes, a black belt, and a black shirt with just a dash of that same maroon on your tie.
Shirt and Pant Combo
The simplest of all is the shirt and pant combo. If you don't feel like dressing up or prefer to keep it on the down-low, you might want to choose this. Black pants and a white shirt might not do it, but khaki pants and a military green shirt just might! When choosing a belt for this outfit, your best bet is to match it to the color and material of your shoes. Go for neutral, cool tones, and don't wear any ties or bows.