17 Occasions Where You Can Re-wear Your Prom Dress
Student Prom (studentprom.com) is a participant in the Amazon Services LLC Associates Program, an affiliate advertising program designed to provide a means for sites to earn advertising fees by advertising and linking to Amazon.com. This site also participates in other affiliate programs and is compensated for referring traffic and business to them.
Prom is usually filled with pomp and color, with everyone all dressed up and ready to have a good time. But after that what happens to the dress? Probably, you will hang it somewhere in your closet and forget about it. Being in a formal dress doesn't help the situation either. 
However, there are numerous occasions you can re-wear your prom dress effortlessly. Attending formal events may not be something that you are used to, but you will soon get the hang of it. You can wear your prom dress as it is or you can opt to restyle it to a semi-formal dress. Either way, there are numerous ways you can rock your dress instead of letting it stay in your closet. Let's have a look at the 17 occasions where you can re-wear your prom dress.
Where Do I Re- Wear My Prom dress: 17 Occasions
Even though a prom dress is a formal attire, you can still wear it on other occasions instead of putting it away to gather dust. Formal wear is not something you wear every day. This means that there are only a handful of occasions you can wear your expensive dress. Here is a list of the occasions you can re-wear your dress.
Wedding
College dance or sorority mixer
Charity event
New Year's eve
Marine ball
Dinner
Opera concert
Pageant
Girl's night out
Cocktail party
Evening event
Gala dinner
State dinner
Horse racing event
Beach formal event
Loungewear
Army ball
Read on to get in-depth insights and how to wear the dress to suit the occasion.
1. Wedding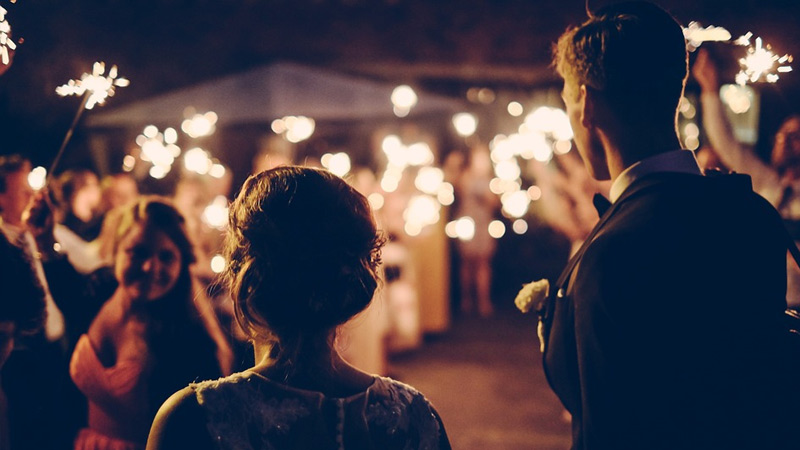 Have you received a wedding invite and you do not know what to wear? Well, worry no more because your prom dress will be the perfect outfit for this special occasion. Weddings are formal events that require female guests to wear long formal dresses.
If your prom dress came in a design that is similar to dresses worn at weddings, then it is going to be easy for you to blend well. It should be long and cute with details to make it appear unique. However, you should be cautious enough not to outwear the bride. You do not want to contest with her for attention on her big day.
Another approach is wearing your prom dress as your wedding dress. Let's face it; your wedding day is an important day to you. So, if you feel like wearing your proms dress as a wedding gown, well and good! You can wear it as it is or alter it to spice it up to your liking.
Almost all brides prefer a flashy white gown for their big day. This does not mean you should conform to this norm. Instead, wear something that you are comfortable in. As long as your prom dress makes you feel good as you walk down the aisle, it is the right dress for you.
2. College Dance or Sorority Mixer
If you will are joining college soon, you might want to look at your prom dress to ensure it's in a good condition because you will need it. There are many formal events you can wear your dress including college parties and sorority mixers. The best part is that you will be amongst a new crowd. Therefore, you do not need to worry about re-wearing your prom dress.
College parties are a great way to have fun and get to meet new people. If the dance dress code requires you to wear formal attire, your prom dress will come in handy to help you look the part. All you need to do is dress up and dance the night away.
Are you looking forward to being part of a sorority? Sororities provide a sense of belonging because of all the group activities you explore together. You will want to be on your best behavior for your first sorority mixer by wearing the expected dress code. Wear your short prom dress to the party as this will be a semi-formal event. Pair it up with some great shoes and a stunning hairdo and you're all done. It's time to have fun with your friends and enjoy sisterhood!
3. Charity Event
Charity events are held for the primary purpose of generating funds for a worthy cause. Attending a charity is a great way to give back to society. Funds are raised from auctions, tickets, and raffles, appeal speeches, and other methods. You will want to wear the appropriate attire as this is a chance of networking and scaling your social ladder.
You might be wondering if your dress will be appropriate. The truth is that your prom dress will ensure that you stand out from the crowd, thus making a good impression. Different designs of dresses are considered formal enough to be worn to charity events. Some of the most commonly worn are elegant little black dresses, cocktail dresses, ball gowns, or an evening dress.
If your prom dress is inspired by these designs, it will be appropriate for this event.
If your prom dress was inspired by these designs, you will find it easy to wear it to a charity event. Not only will you appear elegant, but also blend well among other attendees in the event. This worthy cause will be an experience to remember.
4. New Year's Eve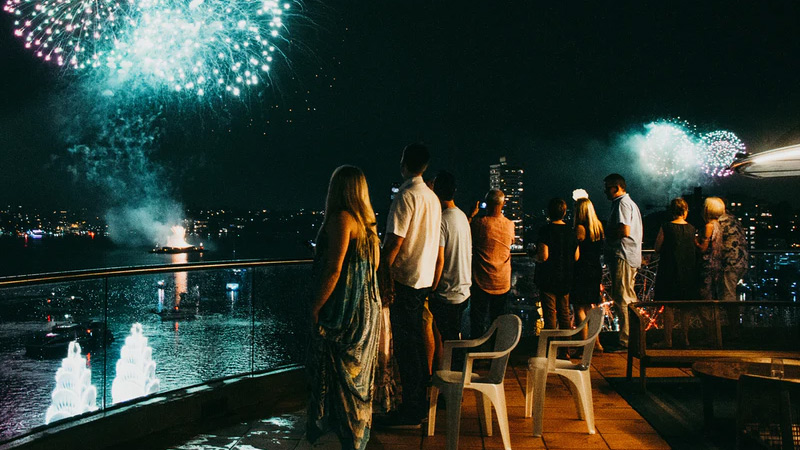 There's no better time to wear your prom dress than New Year's Eve. You can pull off a New Year's Eve look with your prom dress by just pairing it up with the right jacket. A simple jacket is one of the most underrated pieces of clothing. It can help you transform your formal dress into a semi-formal outfit in a flash.
Depending on the party you attend to usher in the New Year, you will need to wear an outfit that makes you stand out. However, picking a dress for this occasion can be stressful. How about you wear that prom dress you've been keeping away in your closet?
If you decide to attend a semi-formal event, your short prom dress inspired by the cocktail dress design will be ideal. You should ensure that the dress is not too short for moving around or dancing. You do not want to be uncomfortable during this time of the year. A well-fitting dress will allow you to have fun without compromising on your looks. Wear the right accessories to complete the look.
5. Marine Ball
If you have a friend who serves the country in the marine department, chances are he will invite you to the annual marine ball where the expected dress code is formal. During marine balls, service members often wear their blue uniforms while their guests wear formal attire to compliment them. As a tradition, male guests are expected to wear tuxedos or a suit and tie. As for the ladies, a floor-length gown would be appropriate. Adhering to this formal dress code ensures you are in the good books of the servicemen.
Prom dresses vary from knee to floor-length or even cocktail dresses. In this event, you should only wear your prom dress if it is long enough. Wearing a short dress will be embarrassing. You will also feel out of place because everybody else is well- dressed for the occasion.
Be sure to wear a dress that does not have too much detail. If your gown has too much detail, it will not be appropriate. Ensure you keep it minimal so that you pay due respect to the tradition. When you wear the appropriate attire, chances are you will get invited over and over again. So, don't ruin this first chance.
6. Dinner
Whether you are going to a formal business dinner or a dinner date, your floor-length prom dress will elevate you to the next level. If you chose a cocktail design for your prom dress, you are lucky enough to wear it to other occasions instead of putting it away to gather dust. Even though most cocktail dresses are knee-length, some go beyond the knee. You will make a beautiful date with your colorful dress.
Are you looking to dress to impress for that date? Well, your prom dress might be what you are looking for. Since you have worn it before, it does not need breaking into it, as opposed to a new one. A well-fitting dress will accentuate your curves and make you feel comfortable. When you pair it with the right accessories and a smile, you will have the perfect dinner. Enjoy your dinner in a fancy restaurant confidently in your beautiful prom dress. You will turn heads while at it.
7. Opera Concert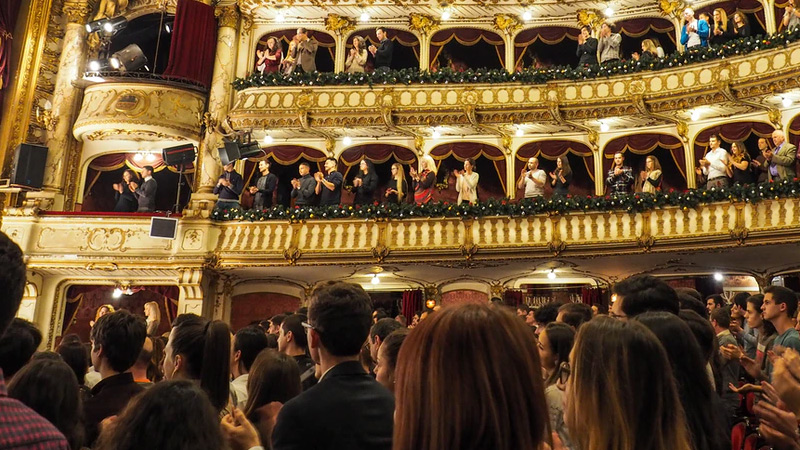 An opera concert is a performance where singers perform with the aid of the orchestra and interludes. It is common to see the attendees in casual wear while others don semi-casual wear. You will still feel comfortable wearing your semi-formal prom dress to this event.
Dressing the part is always a good idea. Men are required to wear well-tailored suits or tuxedos that make them look sharp. On the other hand, ladies should wear knee-length dresses that are not too revealing.
Coming up with a good outfit for a special event has its own fair share of challenges. It's not every day you dress up to attend such an event. Since we do not do it on a regular, it might be difficult to cheese the appropriate dress. Some of the factors you need to consider before making an informed decision are the location, type of opera, and time the event will be held.
A prom dress that does not have too much detail will be suitable for the opera. However, if your dress is strapless, you can wear something like a fur coat to cover it up. If you opted for a simple prom dress, wearing a statement piece will compliment it beautifully. This will elevate your comfort and confidence. Who knows, you might even receive compliments.
8. Pageant
If you are a pageant type of girl, your prom dress will be suitable for this evening event. Instead of going through the hassle of choosing what to wear, you can opt for your prom dress. Most of the pageants require you to have specific attire that is stipulated by the event organizers. As such, you need to adhere to the rules to make sure you are not locked out of the event.
This formal event calls for warm and dark-colored clothes. If your dress is red or any other beautiful color, you can pair it with black to make a bold fashion statement. One rule of the pageants dress code that is similar to that of events is: do not overdo the star of the day. While it might be tempting to go all out, it will make you look like you are competing for attention. Remember to dress well enough to show respect to the star of the event without pulling the attention from them.
In some instances, pageants will specify the dress code for spectators and onlookers. However, attire will also be determined by the time of the day. Daytime pageants tend to be more semi-formal while evening events are formal.
9. Girls Night Out
Going out for a night full of fun with your girl squad? Your prom little black dress will come in handy. Having a good time with you girls requires you to be on top of your game. What great way to show up than in your prom dress? Your friends might have seen you in the dress before but that should not be a problem. We have a solution for that.
Your dress might be too formal for a girl's night out. You cannot dance the night away with your girls in a gown. So, what do you do if your dress is too formal? Revamp it! Tweak the dress to make a completely new look.
There are two ways to go about this; have a seamstress re-design the dress for you or do it yourself. Only opt for the second option if you know how to go about it. You do not want to ruin that dress you spend a fortune to get. A professional will listen to your idea and implement the changes you want to be made. He/she can also recommend the best styles to revamp your dress to fit other occasions. Once undergoes a makeover, you can wear it to different occasions as you please.
10. Cocktail Party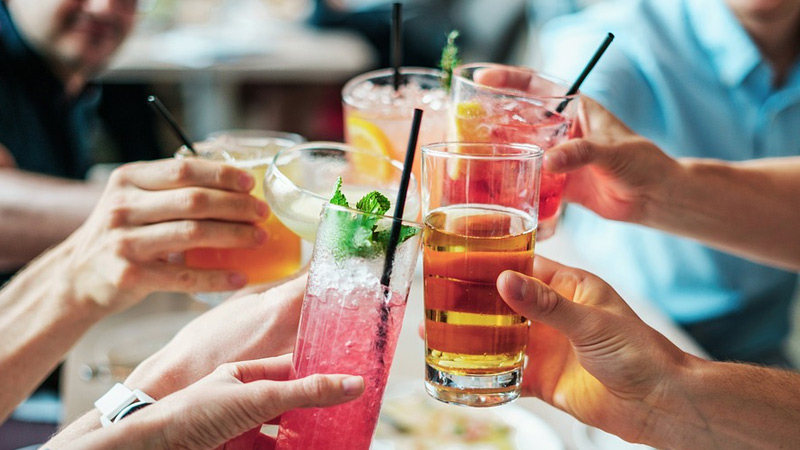 While you might be excited to be part of a special event, dressing the part is a hurdle. Receiving an invite with the dress code as "cocktail attire" can be confusing, especially for first-timers. The good news is we are here to help.
Cocktail parties are events where cocktails are served. There are many ways to hack the cocktail dress code, but there's one that works all the time. You can never go wrong with a dress, heels, and accessories. Go for a fun dress that is not too revealing.
Ladies' attire typically entails a short dress or knee-length. Having a dress that finishes at the knee makes a statement. This is where your prom dress comes in. You should wear your favorite heels to complete the sophisticated look of your outfit. Fashion experts recommend a subtle hue of shoes. Don't forget a bag and jewelry.
11. Evening Event
If this is your first time attending an invite-only evening event, you are probably having a difficult time choosing what to wear. It can be a little bit challenging for you because this is not something that you are used to.
You do not need to worry about getting an expensive dress for this event. Rather, opt for your prom dress to Grace the occasion. The good news is that evening events allow you to wear either floor-length dresses, knee-length or even a little black dress. Evening events vary from one event to another depending on the purpose of the event. Ensure you ask about the purpose of the function to establish the best dress to put on. You do not want to embarrass yourself with an inappropriate dress.
With this variety of options, I'm sure you will not struggle to pick up the perfect outfit. Your prom dress should be on the list of dresses you should consider wearing.
If you want to compliment your dress, you can opt for a wool dress coat, shawl, or faux fur shrug. All these items look great over a dress. However, an exception is made on a floor-length ball gown.
12. Gala Dinner
A gala dinner is a party meant for guests that attend in huge numbers. It features a theme, entertainment, a meal, and awards. There are many types of galas held for various purposes. If you have not attended a gala before, you probably have goosebumps choosing what to wear.
Your prom dress will work just fine. All galas have a formal dress code where you can wear your evening gown or cocktail dress. If your invitation requires you to have white tie attire, choose a ball gown that touches the floor. Long gloves that compliment your dress are also allowed in these white tie galas.
If your complex was an evening dress it will be a problem for a colorful dress code is black tie. Black tie events are slightly formal than other galas. You have the freedom to choose between long dresses of one that is slightly above your knees. Remember to keep the dress formal and one that is in a dark color.
Black tie events can have creative themes as dress codes. This is the best chance to alter your prom dress in a wild way. Think out of the box and come up with ideas that will be unique. Howler, you should be careful not to make it semi-formal. Stick to the theme within reason. Show your creative side and look fabulous without struggling too much.
13. State Dinner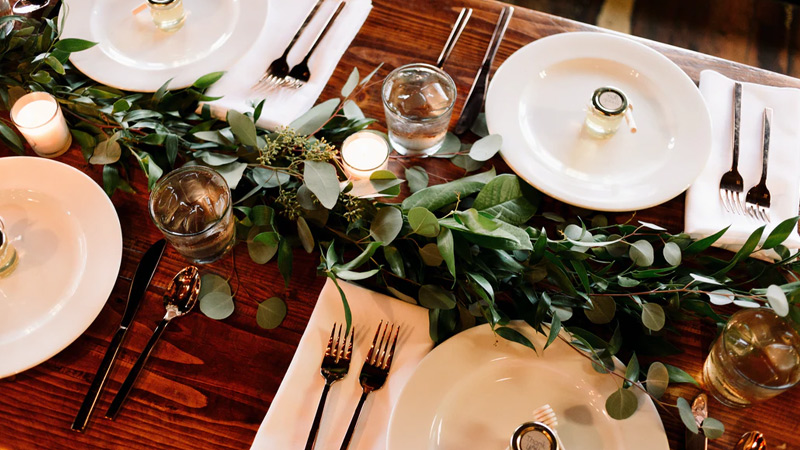 State dinners are formal events with black tie dress codes. Ladies are supposed to be in gowns that touch the floor while gentlemen are expected to wear tuxedos. State dinners are high-end affairs with strict dress codes and etiquette.
As long as the dress you are wearing is a full ball gown, the shoulders can be left bare. A strapless dress is ideal for state dinner functions. The length is what matters most because of the tradition that must be upheld. In some instances, a pair of gloves will be worn to compliment the dress.
A prom dress designed like a full ball gown will be suitable for this vent attended by high-profile guests. Full ball gowns are known to make bold fashion statements while remaining pleasing to the eye. You can easily achieve this with the dress you wore to prom.
14. Horse Racing Event
Dressing up for horse races is exciting. Since the day will be fun-filled, your dress should reflect that. A dress with a pop color not only brightens your mood but also makes you stand out from the crowd.
Do you ember choosing your prom dress? All you wanted was a beautiful dress that accentuates your curves and is just the right color to compliment your skin. That describes the perfect dress for a horse race.
Most of the horse racing events happen in the evenings. Does this mean you show up in your jeans and tee? It doesn't. If you do not want to be turned back around and denied access to the event, you should put on the appropriate attire. You should avoid activewear and excessive cut-outs on your outfit. A simple and easy way to get the dress code correct is to wear your knee-length prom dress.
15. Beach Formal Event
Planning what to wear for a beach formal event will be easy when you consider wearing your prom dress. These types of events usually have an unwritten code of long dresses that are easy on the eyes. If this describes the dress you wore to prom, then you need to pick it up because it's going to find some work soon.
As we all know, Beach weather calls for light clothing. Ensure you where the address that is suitable for the location you are going to have a party at. Comfort and style are features you should consider before picking up a dress for the day. Is there a better way to spruce up your outfit over to put on some accessories?
Accessorizing your prom dress is easy. It does not need bold accessories because it is a fashion statement on its own. Therefore you should wear minimal jewelry and makeup. As for the shoes, flats or sandals will do.
16. Lounge Wear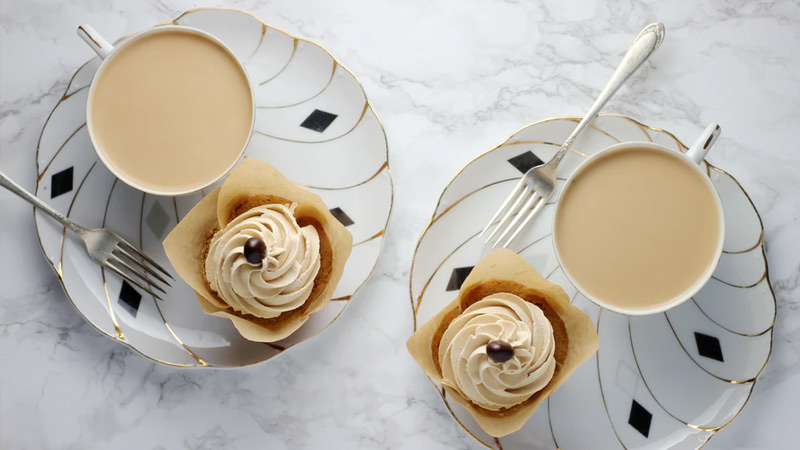 Have you been invited to a brunch or afternoon tea and you don't know what to wear? Worry no more because the perfect outfit is right in your closet. That prom dresses in wondering what to do with it will be suitable for a brunch or afternoon tea.
Knee-length dresses are cute and flirty. Wearing a dress that finishes just above the knee is a foolproof code for loungewear. You will know you have been successful in choosing an outfit when you feel comfortable and snug while looking good at the same time.
Prom dresses can be altered to fit different occasions. If you feel that your dress is too long to serve the purpose of a lounge outfit, you can always have it re-adjusted to a comfortable length. Make sure you have the design you want your outfit to be changed to make it easy for the seamstress to work on it.
17. Festive Dress Code
Holiday periods are characterized by festivities. If you have been invited to a festive party and you are second-guessing what to wear, you might need to consider your prom dress. Apart from being comfortable, it is also chic. What more could you ask for?
Wearing a dress that you have worn before helps you feel secure. You do not need to spend time choosing an outfit and wondering whiter people will like. You've worn this dress to prom and it turned heads. What makes you think it will not be appropriate for a festive dress code?
A cocktail dress comes in festive colors like green and red. Are you going to have a fun-filled night with dancing on your to-do list? You should wear a comfortable dress that will allow you to dance the night away. Remember to have the appropriate accessories to compliment the whole festive dress code.
Your prom dress could serve you on many more occasions than you could exhaust in one dress. Talk to your tailor or dressmaker in case you need to make adjustments to the dress to suit whatever occasion you want to attend.