What is the Difference Between Prom and Homecoming?
Student Prom (studentprom.com) is a participant in the Amazon Services LLC Associates Program, an affiliate advertising program designed to provide a means for sites to earn advertising fees by advertising and linking to Amazon.com. This site also participates in other affiliate programs and is compensated for referring traffic and business to them.
The two most-awaited and most prominent high school events are, without a doubt, prom and homecoming, and these occasions feature meticulous preparations and times where you can dress up and enjoy with your friends. If you haven't been to one, that is perfectly fine but, it is entirely natural for you to have a vague idea about how they are presented like on the movies and the TV. Now, let's have a better understanding on what's the difference between the two most memorable events in high school.
A prom is a formal event that is often viewed as the most anticipated event in high school. It is generally held in the late spring season through April and June, which is also known as the "Prom Season." Homecoming is an event organized by high schools or colleges and is usually a week-long event. Homecoming is held during September or October.
The two events may seem similar, but there are still differences that you need to know to be prepared and to enjoy these occasions fully. We will be discussing those similarities and differences and, of course, providing some insights on how to present yourself better when the time comes. Now, either you memorize the following information or have it written on your notes, as long as you remember them, rest assured that we got you covered.
What is a Prom?
Prom is a formal event and is generally more expensive compared to homecoming. It is often the highlight of a girl's high school life, so most are preparing and wearing costly dresses. Now, this is understandable as others have been arranging matters several months before the event. The promenade dance, which is now commonly called a prom, mostly involves junior (11th grade) and senior (12th grade) and, in some cases, maybe combined.
It is usually held in spring and is considered by many as a send-off to the graduating seniors. Others view the prom as the actual event celebration for the graduating students rather than the graduation ceremony itself. With the reason being the awaited and most talked about the event even after high school, this may actually be natural and understandable.
In preparation and organizing for the prom, it is common for some to hire a professional photographer and make sure everyone gets a great and memorable set of pictures and equal attention. This provides an additional organized process for you not to miss the opportunity to get some quality photos of one of the most awaited events in high school.
There is a thing called prom court; these are individuals selected during the school day a week or two before the prom. This is usually the time wherein the nomination of the king and queen for the senior happens and also, for the prince and princess for the juniors. Now other classes would also take this chance to show support to those who don't typically get a lot of attention and also for students with disabilities.
During this event, the students will pick a "prom king" and a "prom queen." The holder of these honorary titles will be chosen through school-wide voting before the event and often are given crowns to wear during the event. The selection is somewhat similar to the queen and king being picked during the homecoming event.
Being considered the most luxurious event during high school times, it is a huge deal. People would spend months planning on what to wear, who their date will be for the day and even an arrangement on how they want their evening to go. This is very common for the girls as it will be their most memorable experience in high school.
However, what you tend to imagine is not always accurate and similar to those in the movies. Some people don't take the event seriously and just consider it a typical fun night with their friends. Now, not all schools consider this a formal event through and through. Others would have a less formal way of conducting celebrating the prom, as some short dresses for the girls and other semi-formal attire for the gents are allowed, but this entirely depends on how the school wants it addressed.
By the end of the prom event, some would still consider looking for other ways to extend the celebration. This is often planned by teachers, groups of students, and even parents. Some schools arrange extensive school parties that can last till morning, and students are typically required to stay for the entire event to avoid any issues and problems for the school and community. Now, if your school doesn't have or offer this kind of after-prom event, some individuals would usually host one. House parties are the typical choice that is coordinated with the students and their parents.
Of course, there will always be unsanctioned after-prom events such as parties that include drinking and drug use. This has been prominent and, as a matter of fact, cannot be avoided. These types of parties are ideally relayed through word-of-mouth to prevent some unwanted disturbances to the organizers' plans.
Now, no matter how we see things relating to prom being a typical regular event or something that is considered to be a right of passage for the outside world. With the extended and portrayed importance from the previous generations down to the present, it will always be a tradition that most of the individuals are looking forward to every coming year. This has also developed into a memorable event that can be discussed for the following years to come.
What is a Homecoming?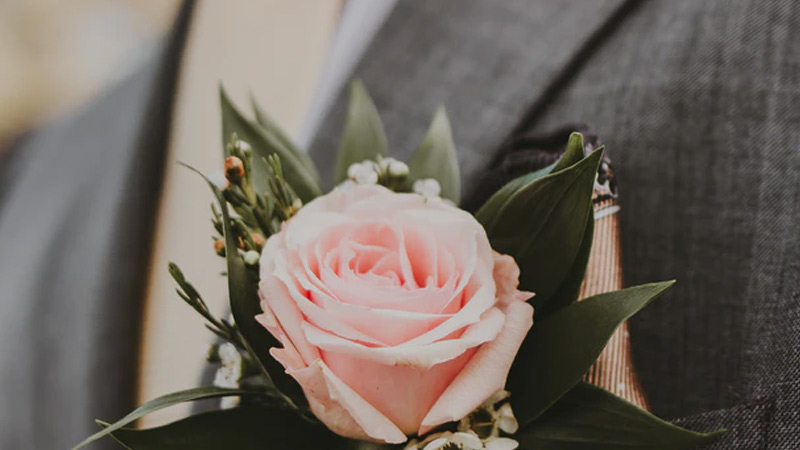 Homecoming has been a tradition for schools in the US and a few parts in Canada. In a sense, it is an event arranged towards the beginning of the school year and is a way to celebrate with the alumni, new students or first-year students, and recurring students. Like prom, homecoming dance has been a tradition and delivers a sense of belongingness to the new students with some of the alumni and teachers.
Also, homecoming is a week-long event that usually takes place in the early fall, though some schools celebrate this occasion in a different month. As other schools are mainly focused on celebrating the school football team's achievements, some give little importance as they may see it with less focus. The events being celebrated vary from school to school. However, it is usually around a football game played, alumni students activities, and also features a parade with the school's choir.
Similar to a prom, homecoming is also an event with a tradition to conduct a dance party. However, this is often performed after the sport or game celebration of the school. Kings and queens, as well as princes and princesses, are also a thing when it comes to this type of occasion; a school-wide voting system also decides who gets to be crowned at the event.
When it comes to the dresses and attire, homecoming dances are usually less formal than a prom. This is where you can wear more fashionable choices rather than formal gowns, dresses, and high heels for the girls. As for the gents, many would prefer to wear jackets and ties or a mixed variation.
There is more to homecoming than just the game, parade, and the dance itself. As a social event, it is necessary to meet new people, have an addition to your inner circle, and perhaps just to expand your horizon while having fun. Increasing your network would ideally be an excellent opportunity to capitalize on the relationship and gathering leads for any possible job opportunities after school. 
For the alumni, this would be the perfect time to reconnect with some of your old friends. With the constant changes and the busy schedule of each individual, you can't avoid being unable to keep in touch with some of your colleagues during college or high school. During this event, it would be ideal to cope with some of them, talk about the memories you spent together during the days, and appreciate how far all of you have come.
What is the Difference Between a Prom and a Homecoming?
As discussed previously, there are some differences and similarities between these two significant events during high school. Prom mainly focuses on the formal approach and is the most looked forward to celebration during the high school years. Some would consider several months of preparation for this event, and it is often the most costly occasion compared to a homecoming.
With the junior and senior students being the center of attraction during prom, homecoming is open to all high school students, underclassmen, school alumni, and seniors. A homecoming is usually a week-long event being organized by high schools and even colleges, whereas prom is only conducted for a single night. Though, it still depends on the decision of the school if there will be some revisions on their tradition.
As for prom, schools tend to have it held at a private function room, resort, or hotel, with for being a formal event. In contrast, homecoming is usually held in the school gym. Now, this is something that might be totally different from one school to another. The venue preference for these occasions may change depending on the school's decision, or others may have it through a voting system.
In terms of attire, a prom is a formal event wherein it is often geared towards girls, and preparation of gowns and dresses is considered a lot more expensive than the chosen attire in homecoming. As for homecoming, it is usually centered towards comfort and fashionable choices for the boys and girls. You also need to note that prom requires roughly 3 or 4 times more money when it comes to preparation compared to homecoming.
As things are constantly changing, there will always be some modifications to these two events. In recent years, homecoming has been developing into a bigger event. Proposals, designs, event processes are becoming much more similar to that of a prom. While prom is mainly a formal event, it cant ideally develop in resemblance to the homecoming approach. Nonetheless, these occasions' primary intent doesn't change as it still provides the idea of having fun and enjoying these times with your friends.
Prom History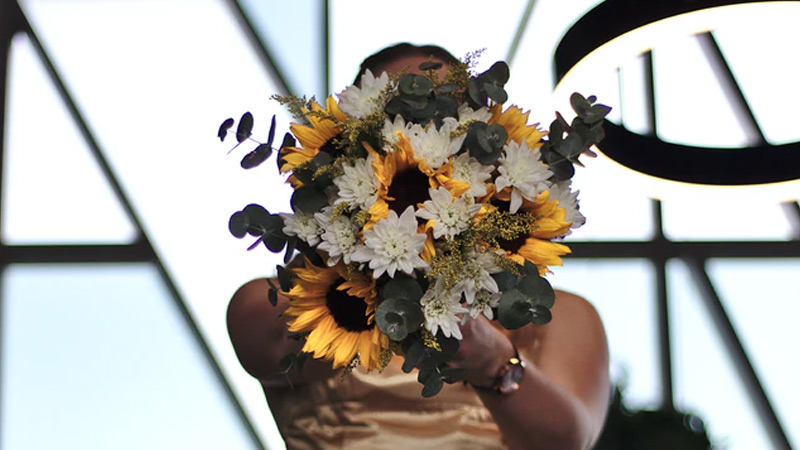 It is still often viewed as the first adult social event for teenagers, which also serves as a stepping stone when it comes to preparing for further exposure and engaging appropriately in several formal situations in the future. Prom is also considered to be a must-documented occasion in a similar context to the first communion or even a wedding.
In the past, prom was just a simple dance event for high school seniors. As time goes by, it has developed and expanded into a more extravagant occasion, which demonstrates the current approach of the celebration. Prom was considered just a typical school event in the past, which soon took a more profound and more extensive meaning for high school students. Perhaps the most recent changes to the celebration of prom would be the "promposals", a manner of asking somebody out to attend the prom, which could be similar to the date for the night.
In the previous years, the high school gym may have been acceptable for this type of occasion, but through the years, it gradually moved to different venues such as hotels, country clubs, and other places that would deliver a better vibe to the event. Today, prom is still and perhaps will always be a notable social event in high school.
In the early times, prom had been part of racial discrimination for the students, which lead to unfair and unnecessary treatment of the students. There was a time when white parents began organizing invite-only parties for their kids. This led to the response of black parents organizing their own parties and not making their kids indifferent from the others.
Prom didn't always have steady progress through the years of deliberate changes and progress. It has been stagnant in terms of its principles and other points of view. As some schools are still trying to ban same-sex dates to prom, sticking to the stereotypical approach, and others are just not willing to adjust to the ever-changing society. While all of these are still being observed in some of the schools, there are others who have made the necessary adjustments and accepted the fact that things will always continue to grow as time goes by.
Even to this day, aside from all the fun and excitement of having the idea of prom. There will always be some challenges in the form of race and LGBTQ as this has been a sensitive topic to some of the schools. But thankfully, as little as it may seem, there's progress on these types of issues and is further developing into a positive outcome.
Prom is not just observed in American tradition anymore; Canada, the United Kingdom, and different parts across the globe have been adapting their own unique versions of the celebration and the formal dance party.
Homecoming History
Many schools in the past have been doing this tradition centered on a parade and a football game. During the preparation for the event, students would select the grand marshal of the school. The parade often includes the schools marching band, floats created by different school organizations, and sports organizations. Now, the presentations are not only limited to the students themselves. The alumni band, which often consists of former students, would return to perform with the current marching band.
As a week-long event, program itineraries must keep track and prepare the necessary things and activities to be right on schedule. Throughout the week, most of the schools engage in games and festivities, including students, alumni, businesses, and other community members. Many schools would hold pep rallies that often go for one or more nights before the game. During these days, the coronation of the king and queen is also performed.
The main highlight of this event would be the homecoming dance; it is either a formal or informal event that takes place at the school or even off-campus. The attire varies from the decision of the school or the community. In comparison to a prom, homecoming attire allows the females to wear knee-length dresses, and males generally wear a tucked-in dress shirt with pants or a combination of semi-formal attire.
Now, homecoming doesn't ideally revolve around the game of football and other sports. Other schools without any athletic programs still celebrate this event and are usually centered on recognizing the alumni and welcoming the new students.
The most recent changes on the homecoming tradition in the other schools would be the homecoming king and queen title. This was changed to Homecoming royalty to be more inclusive and non-gender specific. The current adjustment with some of the traditions and culture prevents any confusion and misunderstandings to the students and the school.