How Much is a Prom Hairstyle in 2021?
Student Prom (studentprom.com) is a participant in the Amazon Services LLC Associates Program, an affiliate advertising program designed to provide a means for sites to earn advertising fees by advertising and linking to Amazon.com. This site also participates in other affiliate programs and is compensated for referring traffic and business to them.
Different hair stylings are meant for different purposes and occasions. People may seek professional hair styling for special events such as parties or just as routine care. Whether you want to do a style for bridal parties, Prom, or bachelorette events, you are spoilt for your choice.  Also, if you are planning to attend Prom, beware of the demanding requirements presented by the events. You need to find perfect attire and have the best hairstyle. Indeed, preparing for Prom requires keen deliberations. To men, Prom's hair is a thrilling topic that you can discuss with your girlfriends several months before the D-day. Of course, there are plenty of unique hairstyles out there that are perfect for a dance. However, you must choose a hairstyle that will match the dress you plan to wear and which isn't too uncanny for the event. Also, the pom hairstyle you choose must make you look gorgeous and capable of turning heads on you as you enjoy your night.
Prom hairstyles will cost you between $120-300 depending on the beauty salon you choose. They come in mind-boggling varieties ranging from the easy prom hairstyle, medium embrace, and the gorgeous loose wave prom hairstyle. Other options available include the half down and the flowing curls styles.
Prom hairstyles are exciting and look best on teenagers and young women. They are gorgeous updos for long hair. In addition, being sophisticated hairstyles, they will make you stand out from the crowd. Nonetheless, in order to achieve the best prom hairstyle, it requires that you have a budget. This article focuses on everything you need to know about the average cost of a prom hairstyle in 2021 and the amount of money you are likely to spend to get the best.
Prom Hairstyles
Since there are a mind-blowing variety of lovely hairstyles, you may wonder how you can choose the best hairstyle. In addition to compelling prom hairstyle ideas, we have for you the best prices available in the market for the celebration. This includes an easy prom hairdo for medium hair, including loose waves, up to half, chic half, and flowing curls. Majorly, the fairest of all styles is the prom updos. Also, popular cute updos choices among young people are ponies and knots, side bun hairstyles, asymmetrical styles, and crown braids. Alternatively, if you are one with short hair, you may be thrilled by terrific prom haircuts for your inspiration. Professional stylists are able to add hair extensions to achieve the desired length or volume.
Furthermore, experts in the field may offer additional beauty services like makeup, alongside hairstyling. Costs vary primarily on the type of service requested. Thus, you needn't have to worry about anything.
The Average Cost of Prom Hairstyle In 2021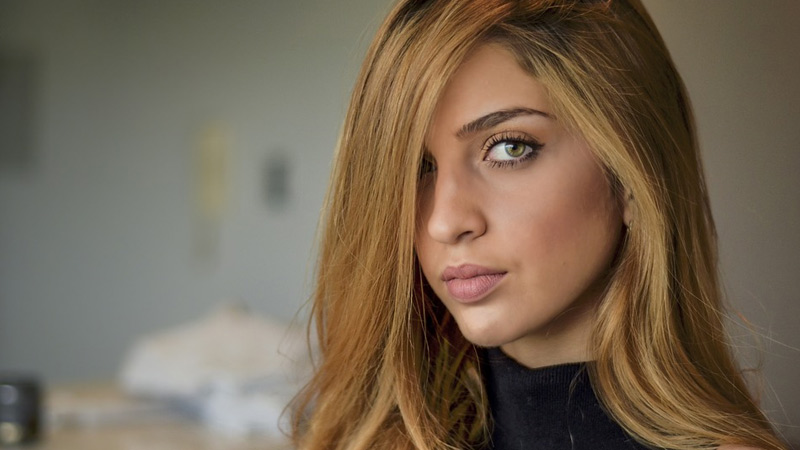 Updos
Updos include all formal hairstyles such as French twists, chignons, and pin curls. Most hairstylists will charge you a set rate for a formal updo. However, prices will vary depending on the length and thickness of the hair and other additional factors such as the inclusion of extensions. While a formal updo can price between $130 and $140, updos featuring intricate detail or braiding will go for 150-160 dollars. So averagely, if you want an updo for your 2021 hairstyle, be ready to spend at least $150.
Blowouts
If your hair boasts some length, then a professional blowout is what you should go with for the 2021 prom celebration. Depending on your desired outcome, the blowout may result in a wave, straight, or textured hair. Typically, going for a blowout involves having professional shampooing and conditioning prior to the hairstyling. You will be charged a modest fee of 85 dollars for a blowout. However, you may have to pay extra for extra- long or extra-thick hair. Additionally, you will be charged an add-on fee of ten dollars for every additional braid used for the styling.
Extensions
Extensions can be natural hair or artificial insights that increase the volume of a temporary hairstyle. Alternatively, they can be woven into existing hair, thus creating a semi-permanent look. Prices will vary depending on what the extensions are made of. Ideally, synthetic extensions cost less than human hair extensions. Moreover, you will pay extra based on how you want them attached. It also goes without saying that you will have to dig deeper into your pockets for woven-in extensions than you would have for clipped-in ones. Also, the number of extensions used and whether or not you will provide the extensions will impact the total amount paid. An extension clip application fee is around $20, while a full head hair extension weave can go for about $175. However, note that the pricing below does not include the cost of purchasing the hair extensions themselves but for the weaving service only.
Color and haircuts
Prices for color, highlights, and haircuts will vary depending on your stylist's experience and reputation, among other factors. Also, the geographic location of the salon has a lot to say about the pricing. For haircuts, you should be willing to spend between $35-$150 or even more. For hair coloring services, you will be charged about $65 to $200 or more depending on the products used as well as the reputation of your stylist.
Bridal hair
You may decide to stand out by choosing to wear bridal hair formalities for your Prom instead of the usual updo. However, most hair professionals tend to provide bridal styling services for brides and bridal parties. As a result, you will find them quite costly compared to an updo since they are mainly allocated for formal events. Nevertheless, you are likely to get a discount if you do both makeup and hair services.
Discounted styling
Since Prom is a social occasion, hairstylists may offer discounts when several people seek similar hairstyling services at multiple locations. Discounts may be in terms of an overall reduction in service fee for every person or as a waived travel fee.
Beauty add-ons
It is notable for hairstylists to include additional beauty services to complement your hairstyling. The cost will increase as you select more beauty options.
How to Reduce Costs of Prom Hairstyle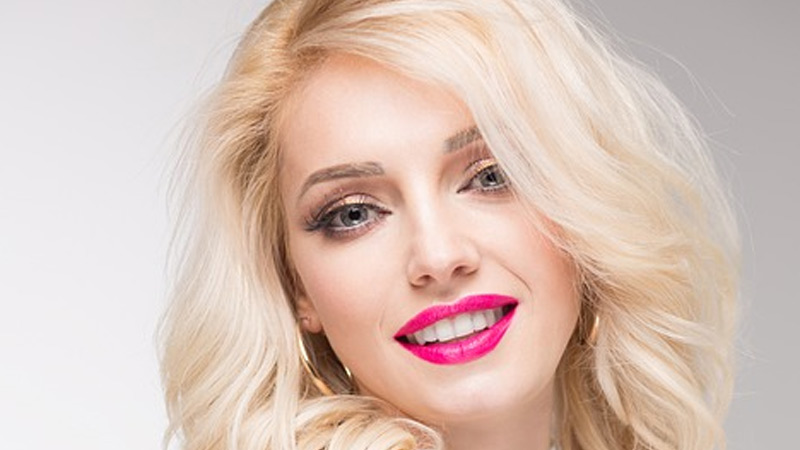 Prom season is fast approaching, and with the current times, you may not have the money to cover the high cost of preparation.
Although Proms are known to be expensive, I did not realize how much it could cost until I read a USA story that estimated that teenagers required about 1900 dollars. The cost is close to $2,000 for teenagers living in the Northeast.
However, it is possible to reduce prom costs to a more manageable level by doing your hair on your own. Formal up-do's will require that you have around $40. Up-dos, however, are being substituted for more casual looks that you can do at home. There are plenty of ideas that will help you cut down on cost. They include doing prom up-dos at a beauty school and inviting the trainees to your residence.
How Can I Do My Hair for Prom at Home?
Although your makeup and dress are an integral part of any lady's prom-going experience, selecting and executing the perfect hairstyle remains the most cosmetically challenging facet of the occasion. This is because it can sometimes be hard to achieve a comfortable yet elegant look without having to run your pockets dry. Unless you have a makeup and hairstylist at your command, most ladies prefer edging out for the Do-It-Yourself approach. However, it is quite reasonable that not everyone has the right way around fashioning intricate updos within a short time. This goes without say despite what numerous blog posts and red carpets would make us believe. If you lack the innate ability to create a neat updo, you could perhaps look to the expert guidance below to save you from all the hustle and bustle that comes with prom preparation. Read on to discover the 4 styles you can do from home.
D-I-Y Prom Hairstyles to Try at Home
YouTube is inarguably one of the best and promising platforms for those into hairstyling tutorials. From lightly windswept top knots to ruffled fishtail braids, there is something for everyone. However, it is ironic that these tutorials are designed to cater to those without any knowledge or experience of fashioning a simple braid, let alone intricate curls. Thus, we have prepared some of the most seamless and painless hairstyles for you regardless of whether you have five minutes into Prom or several hours to spare. With promising results in store for you, find it as no surprise is you receive a few clandestine requests to deliver the name of your stylist.
The Front Row Braid
Seemingly elaborate and romantic, the Front row braid styling comes together in a snap. OH! Did I mention that this style cannot budge an inch even in a night of total revelry?
The Wavy Half-Up 'Do
Make use of your curling iron or utilize your natural waves to achieve the wavy half updo. As is expected with elegant hairstyles, this specific style becomes more enchanting and rather bohemian as it loosens when the veining closes in.
The Double Braided Bun
With luxury Hair's meek double braided bun, you can achieve much more modernization for your rather staid, simple bun. Even more interesting, you will be amused by the fact that the style is as impressive from the back as from the front. Moreover, the hairdo can withstand a whole night of carousing without the possibility of getting untangled.
The Half-Up Fishtail Braid
If you are in the look for a fanciful hairstyle or just after an alter ego of Frozen's Elsa, try the half-up fishtail braid from Romance elementary. You will appreciate the memorable and statement look achieved.
Trendy Prom Updos 2021
It is typical for high school prom girls to try to outdo each other in hairstyle and outfit uniqueness. There are those who express their looks through bold ideas, while others choose to stick to the classic styles while reflecting the images of tender beauty. All in all, pick a prom hairstyle that highlights your character. Moreover, it should go hand in hand with all other elements of your look, including your makeup, dress, and accessories.
We all know that achieving a natural look should be the primary trend in everything. Most trendy updos are a little messy and loose. Braiding, such as French braids, is the modern trend. Also in the mainstream in 2021 are stylish buns. To achieve a chicer look, consider embellishing your bun with thin hoops or a classy tiara. Also trendy for prom hairstyles in 2021 are asymmetric hairstyles that cover one ear. In general, your updo should be young, girly, fresh, and somewhat spontaneous. However, try not to be too laborious. Avoid hairstyles that give you an adult look. Here are some of the trendiest prom updos 2021.
Elegant Twist Updo
With this stunning look, you have an easy way around to show off your locks. You may choose a loose twist to create an overall sleek but straightforward effect. The style features a voluminous bun with a relaxed texture throughout the top of the chic. Additionally, it features wispy pieces finishing around the face to achieve a perfectly undone look. Note that the style will look better when more relaxed. Although the looks are uncomplicated, it is super pretty. Moreover, the hairstyle is excellent for all nights and compliments any dress in detail by keeping the hair out of the way. Fortunately, this style can be applied to all hair lengths and also allows add-ons extensions for those looking for a fuller-looking bun. This is the perfect way to showcase ombre-highlighted and balayage hair.
Modern French Twist
This is the typical bohemian French twist look. Ideally, it is the contemporary version of the classic French twist. The only notable difference is the loose, romantic feel absent in the structured classic. The style is an undone twist featuring numerous curls and pieces around the face. However, ensure that you make use of hairspray to allow for a little hold with maximum flexibility.
Long Braid Bump
This style can be compared to a slightly messy low updo hairdo with fishtail braids all over the sides. Fortunately, being a quick style, it works best even at the last minute since it requires no curling beforehand. Also, similar to all other updos, it is quickly done on unwashed hair. The braids are able to keep your hair out of your face even when dancing.
Edgy Topsy Long Prom Fishtail
This look resembles a mermaid pony, which can be worn up or down depending on the desired look. This hairstyle produces the ribbon effect, thus giving the hair a shape similar to that of a mermaid tail. In recent times, fishtails have become very popular prom hairstyles for long hair. The style can be worn by someone with medium to long hair with one length or long layers. Fortunately, the style can be put on regardless of hair density and texture. Although edgy, this is a feminine look that can be worn by all ages, even for the Prom.
Throwback with a Modern Twist Style
This hairstyle can be worn for a romantic gala and on an extravagant night's prom. With a mixture of pin knots and curls, you blend a throwback look from the '50s with something modern. This is the best style for anyone with dense hair who wants an up style. Since the curls build on one another, therefore, the more hair you have the more curls you can achieve. If you are going for this look, try colors that stand out or pop more and use those for the top pieces to complete a magnificent display. I would describe this look like a flower child-inspired half up half down hairstyle. Something ostensibly great about the hairstyle is the different textures and vibes given off by the braids. This hairstyle is perfect for anyone largely into boho and hipster styles. This means that they are fine with more of a messy or undone look!
Elegant Half Up Hair
This half-up hairstyle is simple yet stylish! The two braids on either side give the required amount of detail without trying too hard. Also, the relaxed curls give it just the right amount of texture. What makes this hairdo stand out is the simplicity of it all. Sometimes less can be more, and in this case, I'd have to agree. The best thing about this hairstyle is that it's so versatile; thus, anyone can pull off their own version of this look.
Putting the above information into use will enable you to enjoy your Prom without much ado. For teenage girls, most of the mentioned styles have been proven to work wonders and maybe even create transformational changes. Use them to your advantage and enjoy leveraging most of these easy but elegant hairstyles to make you stand out from the crowd.