What Does It Mean to Say "Prom Night"?
Student Prom (studentprom.com) is a participant in the Amazon Services LLC Associates Program, an affiliate advertising program designed to provide a means for sites to earn advertising fees by advertising and linking to Amazon.com. This site also participates in other affiliate programs and is compensated for referring traffic and business to them.
Going to prom is a big event for most high school students. After all, it is one of the last school activities for seniors before the actual graduation. Students who are running for the Prom Court are making more effort for campaigns. Students often make a big deal out of it, the Prom Night. But what does it mean to say "prom night," and why schools are hosting this festivity? Let's find out.
The Promenade Dance, also known as "prom night," is an event held near the end of the school year. Prom night is a customary event for graduating senior students. It is a dance party where the graduating classes receive an opportunity to attend a formal or semi-formal event before parting ways with their friends.
When it comes to school events, nothing can quite beat the promenade dance in elegance. Even those who aren't fans of fancy dresses are making efforts to look formal during the event. Famous students are doing their campaigns to win as either the Prom King or Prom Queen. Overall, students treat this event as a "once in a lifetime" experience. In this article, let's discuss the history, purpose, and activities during a Prom Night.
What Is The Purpose Of The Prom?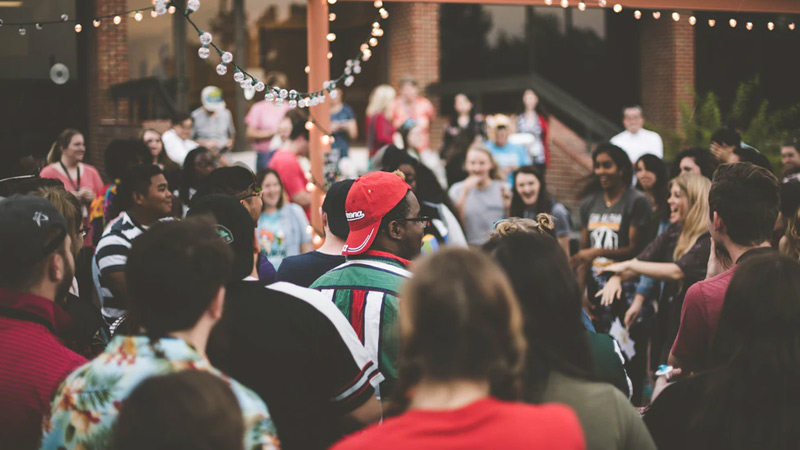 As the season starts to warm up, the excitement over Prom is felt all over the school. There are a lot of things to look forward to, including the very hip and trendy "promposals." Lads and ladies are starting to plan on asking their special person, while other budget-conscious individuals are searching for dress deals. But how did "promenade night" started, and why is it a big deal for countries like the US?
Short History Of Promenade
Promenade Dance, also known as "Prom Night" or simply "Prom," is a formal or semi-formal dance party. This event usually takes place between April to June, just before the graduation ceremony takes place. According to History, the Prom Night has started becoming a thing during the late 19th century. It is a "coming out" event, where young women are introduced to the "polite society" to find eligible men.
Countries all around the world have their ways of celebrating Prom Nights. The US prom night is the most popular among the renditions due to its exposure to pop culture. It is also the version that we will discuss in the article. Take note: schools use different prom rules. Prom experience can be very different in each region, and some schools don't host prom nights at all.
What Happens During A Prom Night?
As a custom, schools make efforts to host Prom Nights. But the promenade rules vary from one school to another. Usually, this event is for senior students only; that's why it is a "once in a lifetime" experience. But other schools hosts Junior Proms to let the students experience this dance twice. Junior-Senior Proms exists to give another chance to those who missed out on attending their first prom.
Before going to the official venue, students would often have pre-prom photoshoots with their dates or friends. Students would often find a picturesque spot (a park, garden, etc.) to capture the memories via photographs. Some would hire a professional photographer, while others who don't have the funds to do so would take turns in taking selfies.
After the photoshoots, the couple or the group of friends would go to the Prom Dinner venue. This venue can either be at the local school's stadium/arena. If your school doesn't have a prom dinner plan, it's up to you and your friends/date to decide on where you want to sit down to eat. Once the dinner is over, it's time to dance the night away. But before that, the brief election for the Prom King and Queen would take place.
Members of the Prom Court were nominated weeks before the big night. They will need to campaign themselves to win votes and become the King and Queen. Schools with Junior Prom can elect for Prom Prince and Princess. The announcement of the new Prom King and Queen will take place after the election. They will share the first dance of the night and give a small speech in front of every prom participants.
Students are now allowed to take the dance floor once the first dance starts. Everyone can enjoy the night and dance with their heart's content. Most schools lock the rooms, lockers, and other school areas to avoid any apparent mischief.
Who Are Invited To A Participate In Prom Dances?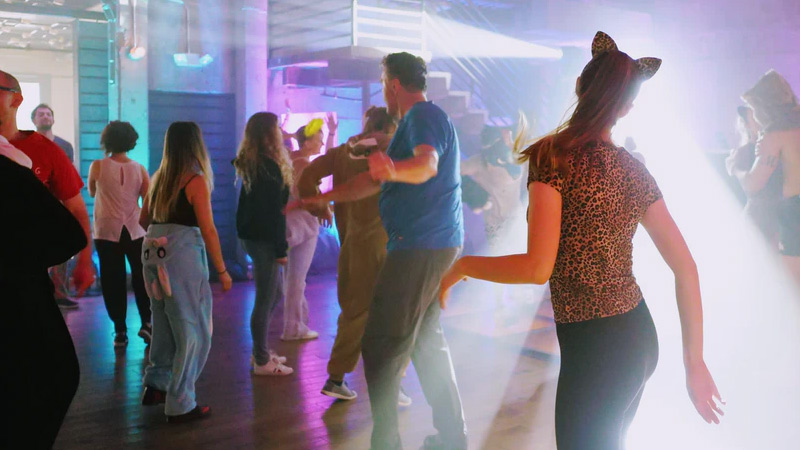 Seniors are the main participants for the Prom Night. Some schools only allow seniors to attend the party. For those in the lower grade, their best bet for a similar experience is during the homecoming. With that in mind, you would be lucky if your school also hosts a Junior Prom.
Take note that there might be an academic requirement for those who want to be a Prom Court member. An aspiring Prom King or Queen might need good grades and a good record to achieve such a feat. Some schools will not allow Homecoming Court members to run again in the Prom Court.
Besides parents and families, students are often allowed to bring guests. This rule is followed to cater to instances where the dates are from other schools. Your school will likely ask you to prepare for a guest list or limit the number of guests that each student can take to avoid overcrowding in the venue.
But take note: some schools don't allow guests at all, except for families. So keep this in mind, check your school rules before inviting a guest to your Prom Night.
How Does Prom Night End?
Just like other fun things in life, no matter how fun a party is, it has to end at some point. The school will stop the Prom Night as per the school's schedule. After a few goodnight talks, the school will close the venue, and the dance ends there, or not?
Prom Nights usually ends after midnight. It varies on the time in which the event had started and usually takes up to four hours. It is up to you and your friends or date if you still want to extend the fun or go home. Bigger schools would often sponsor an after-prom party, with no alcohol and drugs, of course. 
But if there is no such option, house parties are often done. The students can coordinate with parents to let them have more activities after the prom night has ended. After-parties can be anywhere: as long as the parents are informed on the location and planned activities. An adult would often chime in to supervise the party and make sure that no mischief will happen.
Unfortunately, there are sanctioned after-prom events or parties unknown to both schools and parents. These parties can lead to underage drinking, illegal use of drugs, and other mischiefs. Parents are encouraged to talk to their parents regarding their plans after the Prom Night to ensure that their child is safe.
Is Prom Night Really Worth It?
When it comes to high school memories, most students look back to their Prom Night as a fond memory. After all, there is no other event that will let you experience something similar. For many people, attending the Prom Night is worth it, if not the best experience of their lives. Fond memories are made either with their high school sweetheart or with their friends. 
But not all students have a good memory of their Prom Night. There are breakups and boredom, heartbreaks, and failed attempts for a romantic relationship. And not to mention the numerous students who could not attend one due to several circumstances such as costs (Prom Night costs can give you a bill of over $1,000.)
In reality, no one will be able to tell if Prom Night would be worth it or not. It will all boil down to your current priority. If you want to experience the Prom Night, and there are no restrictions, it can be worth attending. But if you would instead use the fund or the time on other activities, you can also do that. Do what you think is the better option for you.
Can You Skip Prom Night?
Most schools don't require their students to attend prom. It is skippable and doesn't affect your academic standing. So you can avoid attending the Prom Night if you don't fancy spending money on a dress rental. There are cheap ways to have fun with your friends or your loved one. 
The real question in this situation is: will you regret it later on? Some students treat Homecoming as the "once in a lifetime" fancy experience that they need. They had enough and decided to skip the Prom. Others would try to experience fun things as long as possible before they get buried with paper works and stress with the upcoming university matters. Yes, you can skip prom. But is it worth skipping over? This is a question that only you can answer.